Online Help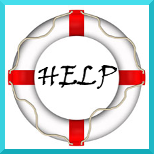 How does it work?
To receive online help you need an internet connection. When a problem with the internet is the reason for your question, this cannot be resolved online.

Call PC-Hulp.com: 0478 306 759 or make an appointment for online help.
You will receive the necessary directions, so we can take over your computer from a distance.
We will try to solve your problem.