Hosting and Webdesign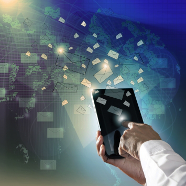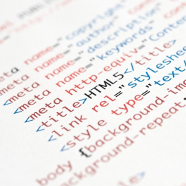 Hosting
You wish to have your own website, or a traditional e-mail solution (POP, IMAP). Through our partner Denit we offer a large range of possibilities, from a simple Linux Hosting package to solutions for Content Management Systems (CMS).
Webdesign
We develop websites based on your briefing, using mostly  Wordpress, a market leader in CMS. After completion of your website, you can adapt texts and images yourself, or add content.
Webdesign: how does it work
The Quotation
To make a quotation, we need to establish your wishes. A website can look very simple, with just a few pages, to very complex with a lot of pages, subpages and features. After discussing this together, we make the offer.
The Website Design
The Questionnaire
The base of the website design is the questionnaire concerning your company or organisation. This will be filled out by you. Possibly other people will be involved with the development of your new website (marketing, sales..) In that case it is recommended that they to fill out the questionnaire.
The Project Plan
Once we have the questionnaire(s), our work can start. We make a project plan. This includes the following:
Analyses, interpretation and planning
Determine the goal and the target group
Determine the content of the website
Functional design
Graphic design
Technical design
Maintenance plan
Promotion of the website
When the project plan is ready, we will discuss it with you and make the necessary adjustments. After your agreement we will make a schedule. This schedule will include some commitments from you, like providing texts, pictures, information..
Implementation and Tests
The project plan and the schedule are ready. We start with the development of your website. We will regularly inform you about the progress. This is necessary to adjust if needed. During the realisation of the website, tests will already be carried out. It is important to make sure from the start that de website works.
Delivery, Evaluation and Maintenance
When the website is ready, it will be delivered and evaluated with you.
Once the website is up and running, the maintenance starts. Your website will evolve permanently: modify products or services, adjust prices, communicate news.. So, it is important to appoint someone in charge. This can be someone within your organisation, or we can do this for you.